Arrived at Burntwood around 3pm this afternoon armed with quality rag, frozen peeler, mackerel, my trusty CME, Plumbers Wife and a little optimism.
The gusting wind from the SW made getting the rod rest stable a trying time, as for the beach shelter well that idea got binned off straight away!
The weed was heavy so decided to re-think and took a stroll along the beach heading west, it was more sheltered so chucked a rod out and left it out there for 5 mins to check out the weed situation, all was good so went back and got the rest of the gear and got on with getting both rods out.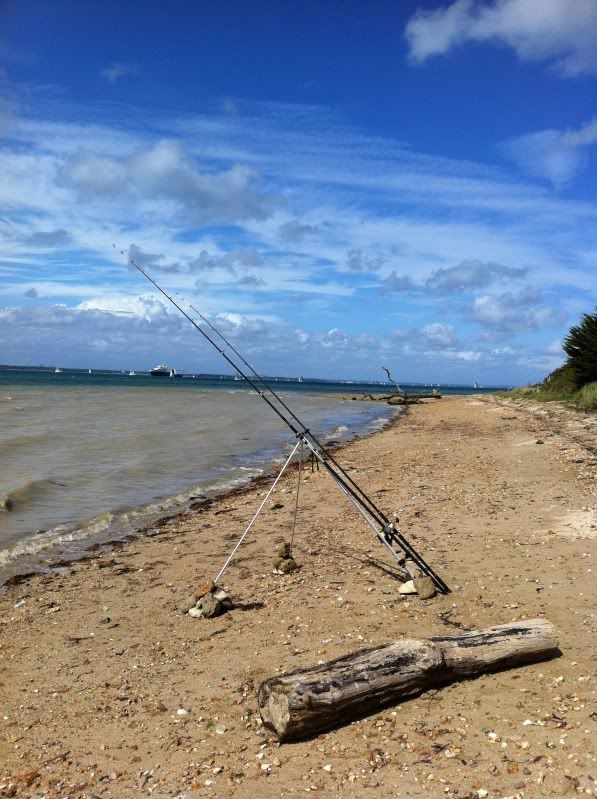 All was quiet till an hour before HW, the long distance rod resulted in Plumbers Wife landing her first IOW smut, after a massive fight lol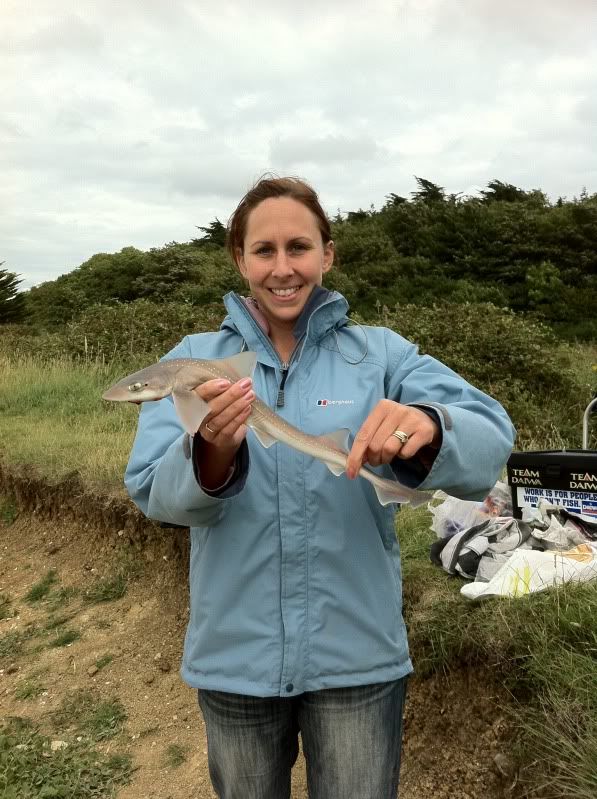 The closer rod was rattling away every chuck now. Ragworm being robbed by schoolies, Mum & Dad were obviously not coming out to play and one poor sod managed to get caught.
HW came and went and the activity died down till about an hour or so after HW when the Schoolies came back on the feed on the closer rod.
Had a couple of knocks on the distance rod towards the end of the session but nothing came of it.
An enjoyable first beach session in 2011.